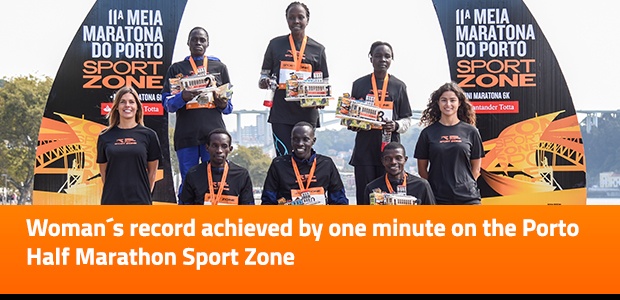 One precise (exact) minute was the margin by which the women´s record was beaten on the 11th edition of the Porto Half Marathon Sport Zone.
Kenyan Monica Jepkoech, holder of the 2nd best personal record for the 21097m, got to be the strongest during the narrowed final, imposing herself with 69m23s, 60s better than her fellow Alice Mogire achieved in 2012 with 70m23s.
Kenyan distance runners controlled the event, obtaining women the 4 first places and men all top 10.
In a beautiful ending summer´s day, fantastic blue sky, sun shining, no wind and nice temperature for running for all elite and other runners, the 11th edition of the Porto Half Marathon Sport Zone was once again a fantastic party of color and movement counting with around 11 thousand attendees.
Back to the women´s race with higher expectations on what concerns Portuguese team, Sara Moreira, winner of last year´s competition, and one of the post headed, had to quit by the beginning of the second half.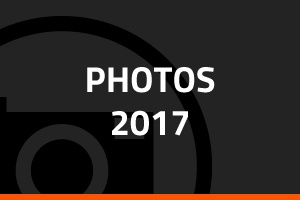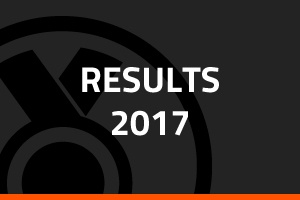 Nevertheless, Carla Salomé Rocha guaranteed the 6th position with 74m45s, followed by Ana Mafalda Ferreira, Sportring C. P. (74m59s) and by Vera Nunes (S. L. Benfica -75m12s), also finishing 10th place, Mónica Silva (75m59s), Doroteia Peixoto (Amigos da Montanha), 11th (67m03s) and Solange Jesus (Sporting C. P.) in 14th (80m44s).
The dispute for the first place was tight. Vivian Kiplagat led the race almost by 16 seconds until the 15km. From that moment on Monica Jepkoech joined her and they raced together, leaving the others with around 2 minutes distance. The victory was Monica´s by 3 seconds, which means that the 70m Half marathon barrier felt down not only for one runner but for both athletes.
Antonina Kwambai closed the podium with 71m52s, and Jackline Adodonyang with 72m30s (personal record by almost 4 minutes), followed by the Japanese Ayano Ikemitsu with 73m20s. Japan won 2016 edition thanks to Naki Isaka.
Men´s race was quite spectacular due to its quality and balance. Abraham Kiptum, Marius Kimutai e Leonard Langat were always in the front of the race with 22m31s by the 8th km and 42m53s by the 15th km. Thomas Rono tried to keep up with them but by the 15th km lost 14 seconds.
At the finish line the 3 of them arrived with only 3 seconds apart. Abraham Kiptum was the winner with 60m06s, followed by Marius Kimutai with 60m07s and Leonard Langat in 3rd with 60m08s; Another Kenyan, Thomas Rono, ended less than 61 seconds with 60m54s.

Once again athletes with extended curriculum in classic races did not succeed, such as Matthew Kisorio, 3rd faster semi-marathonist ever achieved the 6th place with 61m28s, Vincent Chepkok, 7th (62m42s) and Emmanuel Mutai, the 4th better runner of all times, 8th ex-aequo with Martin Kosgei, com 63m06s.
Regarding the portuguese long distance runners José Moreira (Sporting C. P.) ended with 67m14s in the 14th position, Miguel Ribeiro (Olímpico Vianense – 67m16s) and Daniel Pinheiro (Maia A. C. - 67m20s).
Everything combined, the 11th Porto Half Marathon Sport Zone fulfilled its expectations and was a great spectacle achieving high worldwide results.
Meia Maratona do Porto
16/09/2018